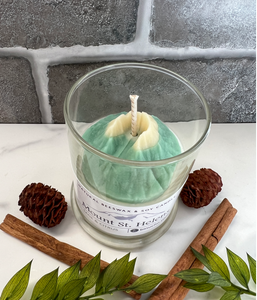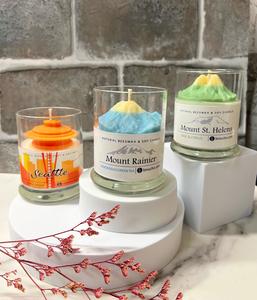 Exquisite candle
I received this as a gift, and I love it. It's a perfect model of Mt. St. Helen, an iconic landmark of the Pacific Northwest. It brings back great memories of hiking there last year, and of its eruption in 1981.
Great for PNW mountain lovers
This candle has a highly detailed replica of Mt St Helens' remaining top, with a refreshing but not overpowering scent. Love it!
Lovely scent and appearance
I gifted several of these candles to my friends and family this Christmas and they all loved them. The presentation, scent, and style are of top quality! I will definitely be purchasing more candles in the future.
---